SA003: Age of Rage - Credo Tracks Vol. 1 EP 12"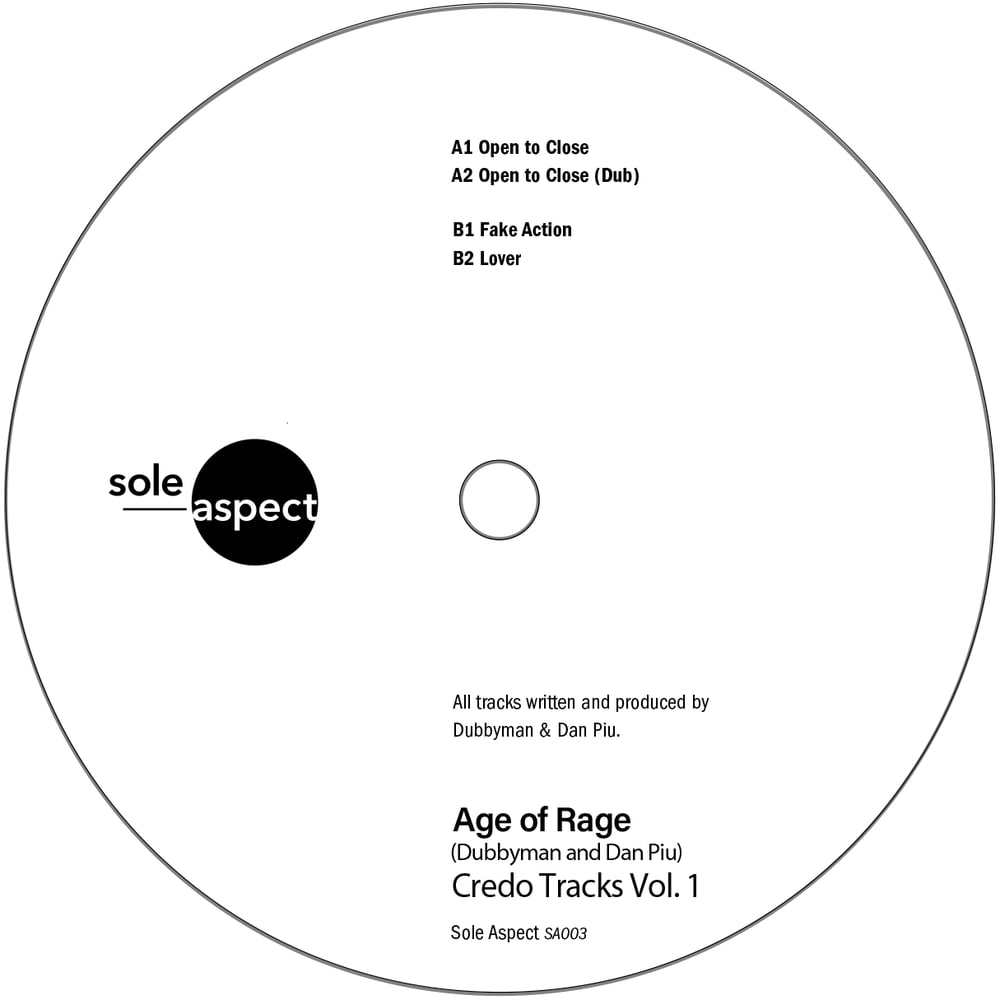 Pressing on, we present the 3rd release on Sole Aspect from Age of Rage; the production force of Dubbyman & Dan Piu. The project title "credo" is Latin for a firm set of beliefs/principles. In this instance, as you maneuver through the 4 track EP, it's distinctive how these two gentlemen work in unison with each other; an emotive production romanticism capturing the deep soul spirit.
Tracklisting:
The A1 "OPEN TO CLOSE" has atmospheric sounds slowly igniting your soul, layered over deep pads with an unmistakable energy. The flute solos shine through with a dynamic surprise vocal.
The A2 "OPEN TO CLOSE (DUB)" has all the flavor of the A1 but with a cosmic bounce and a few surprises along the way if you listen close enough.
The B1 "FAKE ACTION" is fully loaded with seductive deep production, Larry Heard inspired keys, lush pads and an unmistakable blissed out waving bassline.
The B2 "LOVER" is a melancholic sade-esq, soul-infected groover, slightly downtempo with a poetic license.
All tracks written and produced by Dubbyman & Dan Piu.
Mastered by: Dietrich Schoenemann at Complete Mastering
Artwork by: Amaré & Karl Injex