SA004: Roberta - Objects of Affection EP 12"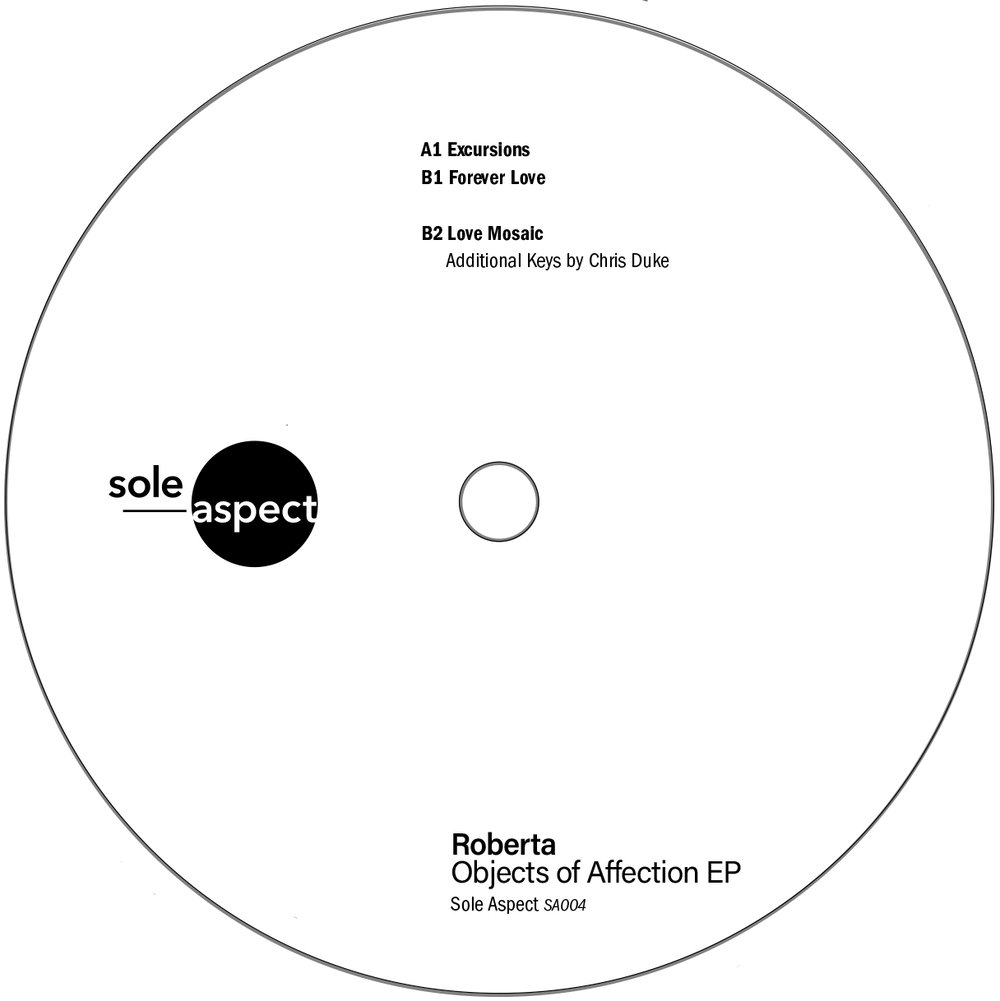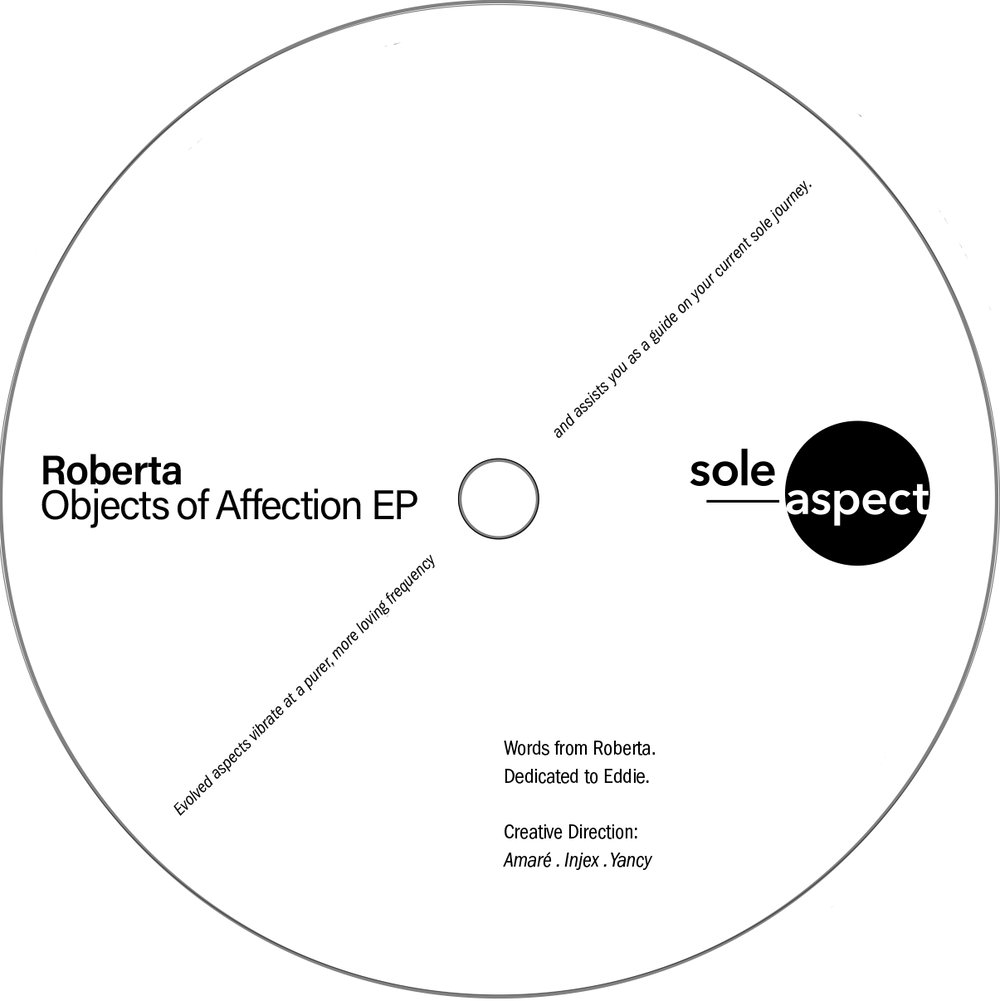 The prolific ROBERTA carries the torch for Sole Aspect's 4th release, showcasing her versatile production range with Detroit deepness and her remarkable compositions that ensure you don't forget her name. Absorbing inspiration from one of her heroes, the mighty Mike Huckaby, the EP leaves you properly sensitized to the essential objects that ignite her heart. We warmly welcome our soul sista Roberta to the Sole Aspect family!
Listen to Objects of Affection
Tracklisting:
The A1 "EXCURSIONS" takes you on a sonic ride. Starting with a rhythmic & hypnotic melody, slowly introducing whimsical strings floating on top of sporadic percussion filled grooves. All of the elements interacting harmoniously on an unprecedented journey.
The B1 "FOREVER LOVE" is an enchanted disco & funk inspired hook, gently seducing the listener into its irresistible and inviting groove.
The B2 "LOVE MOSAIC" is an open-ended love letter written with dusty drums, sultry vocals and an intimate rhodes interlude creating an atmosphere that will evoke the deeper & most sentimental of emotions.
All tracks written and produced by Roberta.
Additional keys on B2 by Chris Duke.
Mastered by: Dietrich Schoenemann at Complete Mastering
Artwork by: Amaré & Karl Injex