SA002: Trinidadian Deep - Caribbean Erotic EP 12"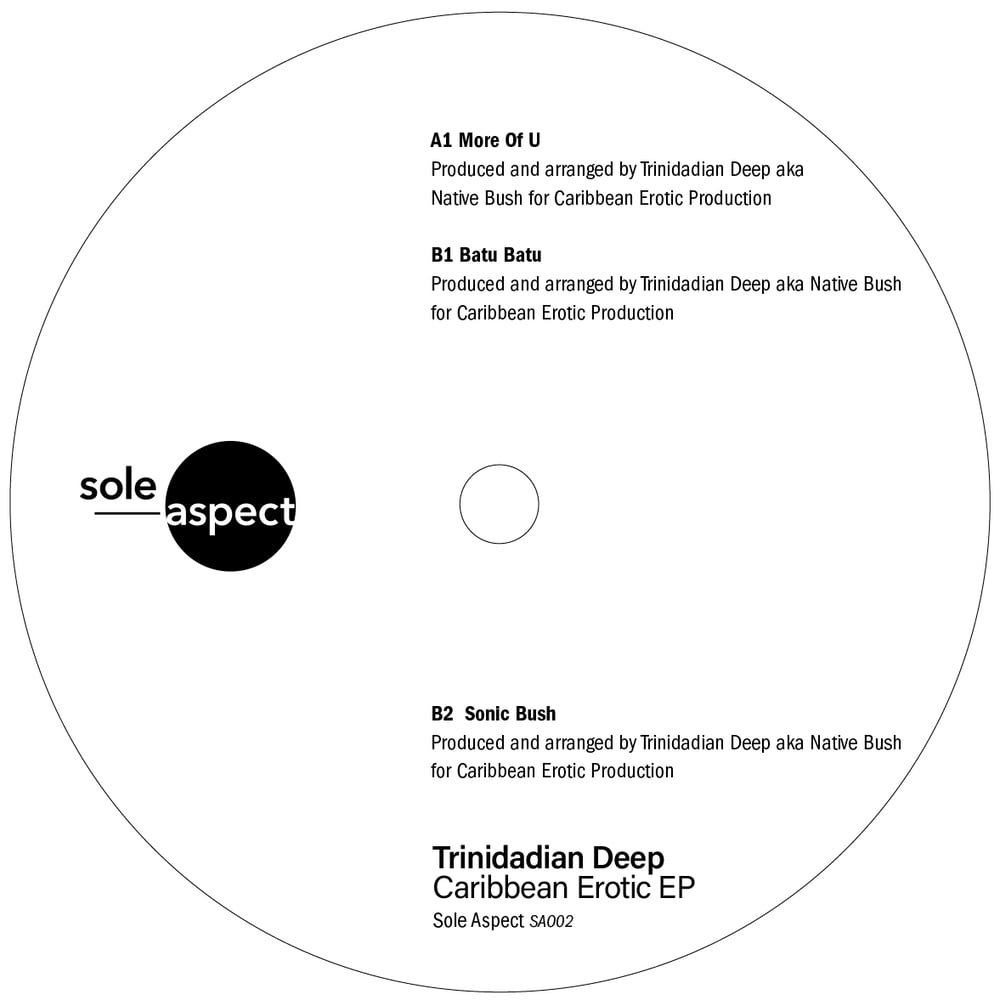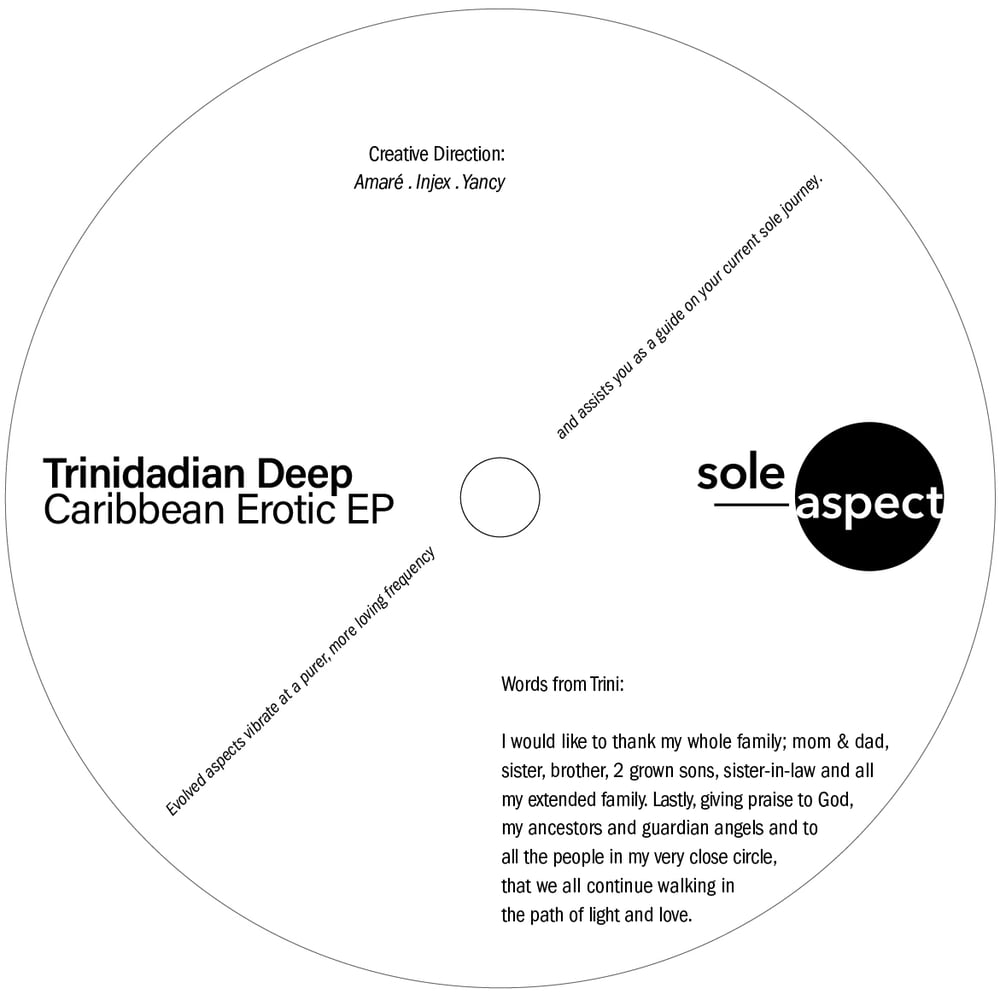 Trinidadian Deep brings the bruk to Sole Aspect's 2nd release with 3 Caribbean infused broken beat cuts. Trini's music is singular…no one does it like him.
Tracklisting:
The A1 "MORE OF U" is what a Trinidadian might say when he bounce up a lil' sweet ting in d club. "Dahlin ah want more of u." Now use your imagination.
The B1 "BATU BATU" makes you want to "take a slow whine with your lady" in a sexy house party; creating an instant photograph within the mosaic of your mind.
The B2 "SONIC BUSH" has that unforgettable island bounce; instant telepathy to "maracas beach, sun goin down, watchin' d sexiest Trini gyal come out the ocean."
Produced and arranged by TRINIDADIAN DEEP aka Native Bush for Caribbean Erotic Productions.
Mastered by Dietrich Schoenemann @ Complete Mastering