SA005: Various - Sole Discretion EP (Part 1) 12"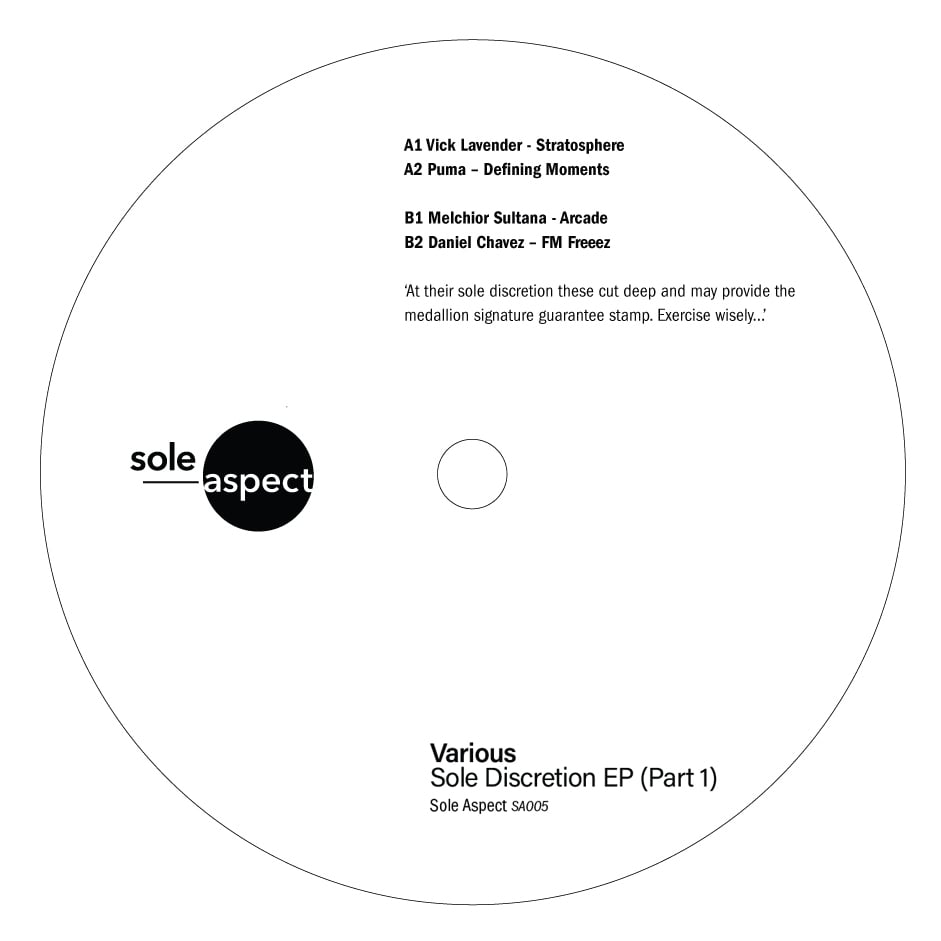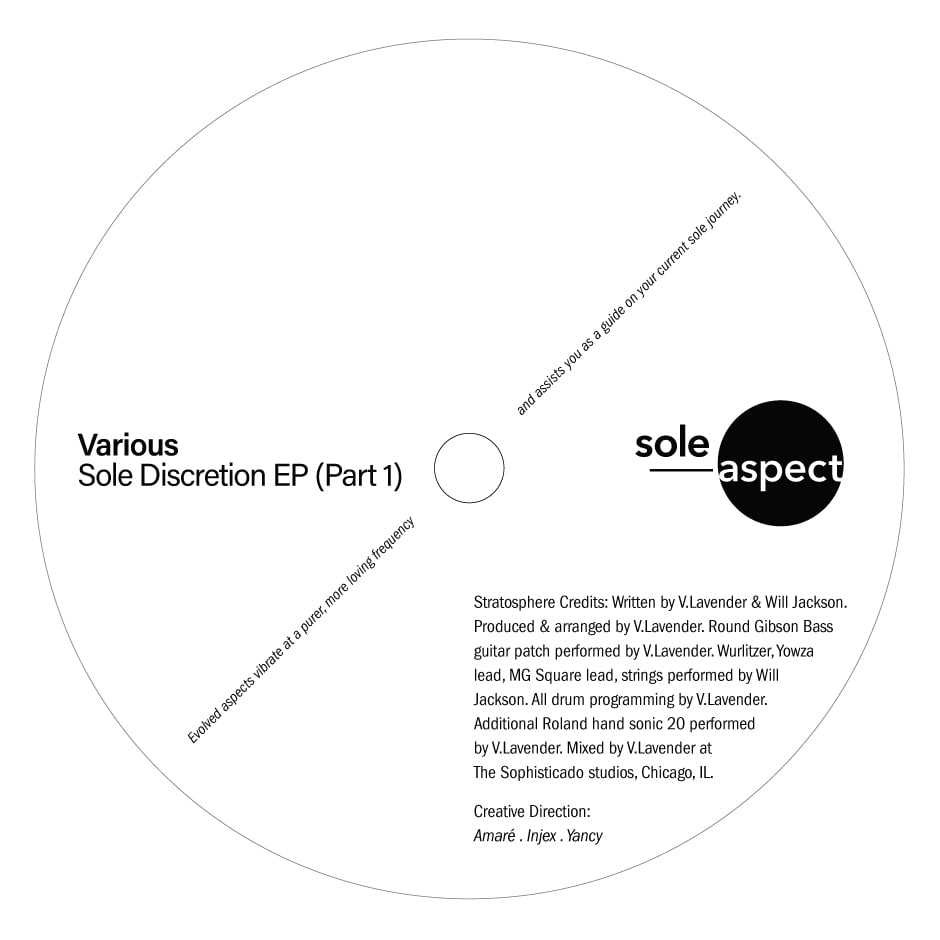 VICK LAVENDER / MELCHIOR SULTANA / DANIEL CHAVEZ / PUMA assembled for Sole Aspect's 5th release; a deep expedition built for the club. Enjoy a brief intro of the producers.
Vick Lavender [Chicago] - Over 20 years in this game and man he's been on fire lately! Emotionally charged production through and through.
Melchior Sultana [Malta] - Incredibly consistent with his output. A multi-talented musician with a catalogue of releases worth engulfing yourself in.
Daniel Chavez [New York] - A producer to watch, recently featured on Brawther's Interweaved Producer Challenge - Episode 1. A bright future for Daniel ahead...you'll see what I mean.
Puma [Miami] - A respected DJ / Producer who was a resident of the iconic Miami club, The Electric Pickle, but most importantly a household name in the Miami underground scene. Another one to watch...
Listen to the Sole Discretion EP
Tracklisting:
A1. Vick Lavender - "STRATOSPHERE" is a brilliant deep odyssey showcasing menacing guitar riffs and highly vibrational Wurlitzer chords. Won't give away too much but buckle up…
A2. Puma - "DEFINING MOMENTS" is patient yet rhythmic with a deep bass line, balanced with familiar Chicago / Detroit signature soundscapes.
B1. Melchior Sultana - "ARCADE" has all the smoked-out deep soulful aesthetics, killer synths, those tantalizing balearic keys with a few techy twists along the way.
B2. Daniel Chavez – "FM FREEEZ" is raw, 90's NYC influenced, featuring deep rich textures, Larry Heard inspired keys and evolving warm sounds to lock you in.
Mastered by: Dietrich Schoenemann at Complete Mastering
Artwork by: Amaré & Karl Injex